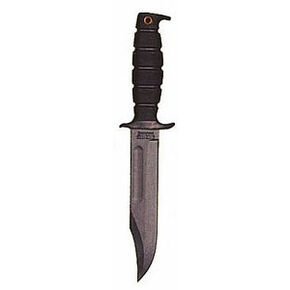 Knife

Manufacturer

varies

Service

since antiquity

Users

Ammunition

none

Appearance

Outpost
A Knife is a simple tool used to cut or slice an object or person. It can be used for construction projects, killing someone, for surival, or skinning an animal.
Involvement
Edit
In Outpost, there are two different kinds of knives:
Mercenary knife: This knife was used only by D.C. in a personal defense act against Nazi Ghosts.
Nazi Ghost knife: More than a piece of shrapnel or steel, this knife was the primary offensive tool used by the Nazi Zombies/Ghosts to kill members of D.C.'s team.