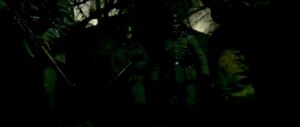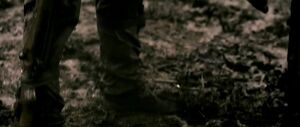 Kar98k

Manufacturer

Mauser

Service

1935-1945

Users

Ammunition

7.92x57mm Mauser

Appearance

Outpost
The Kar98k was the standard issued battle rifle of Nazi Germany manufactured by Mauser before the start of World War 2. It is a shorter version of their Mauser 98 that was first introduced back in 1898. It was issued to branches of the Nazi military such as the Wehrmacht and the Shutzstaffel.
In the film Outpost; in the same scene that showed one of the Nazi Ghosts with an MP40, there is a ghost in the left portion of the shot holding the Kar98k as clear as day. The weapon was also bound on the bodies of Voyteche and Toktarov in order to keep them from falling.
Ad blocker interference detected!
Wikia is a free-to-use site that makes money from advertising. We have a modified experience for viewers using ad blockers

Wikia is not accessible if you've made further modifications. Remove the custom ad blocker rule(s) and the page will load as expected.