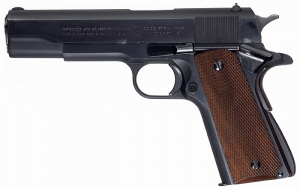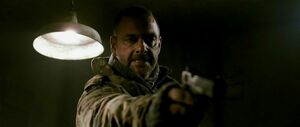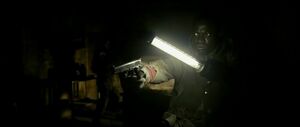 Colt M1911A1

Manufacturer

Colt Manufacturing Company

Service

1911-Present

Users

Ammunition

.45 ACP

Appearance

Outpost
The
Colt M1911A1
is an American semi-automatic pistol and considered one of the most famous pistols in the world. It was the standard issued sidearm of the United States military since it's introduction in 1911 and eventually saw action throughout it's service length.
In the film Outpost, Cotter and D.C. are known to carry this pistol during their mission to S.S. Bunker. D.C. is also known to carry another pistol on him which is the SIG Sauer P239.
Ad blocker interference detected!
Wikia is a free-to-use site that makes money from advertising. We have a modified experience for viewers using ad blockers

Wikia is not accessible if you've made further modifications. Remove the custom ad blocker rule(s) and the page will load as expected.